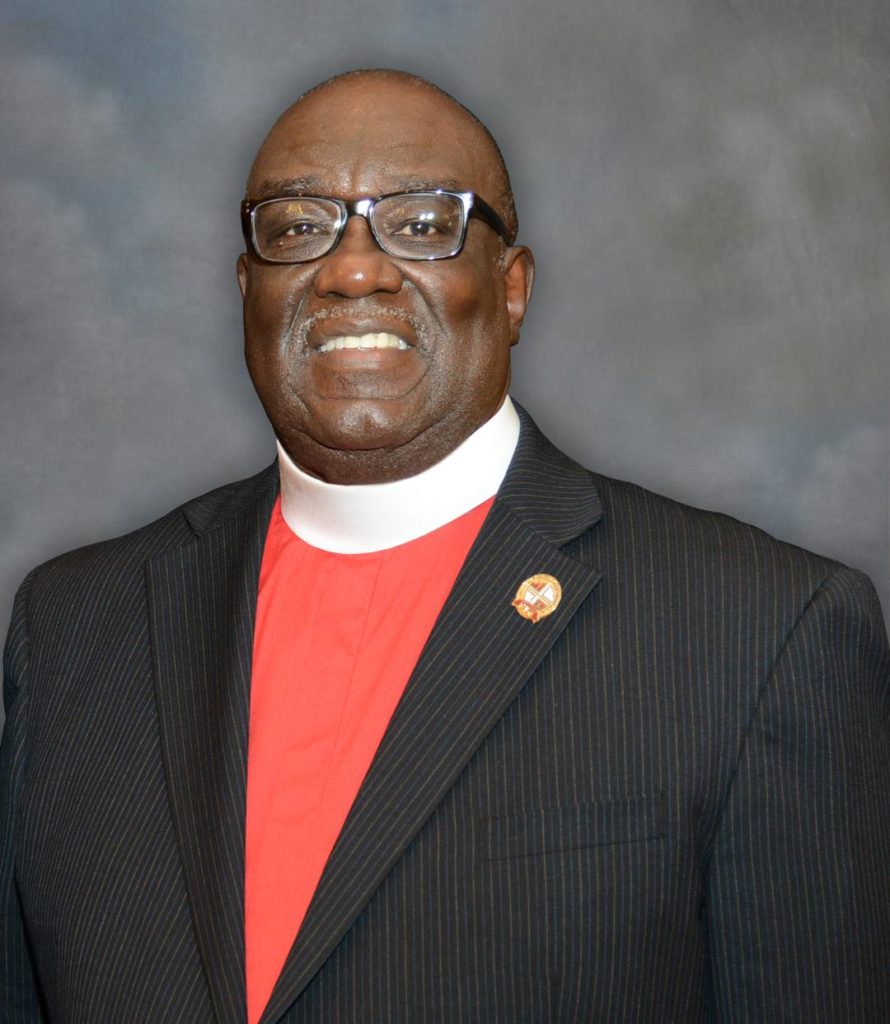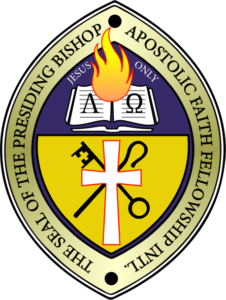 Bishop Charles Edward Johnson was born September 23, 1948, in Chester, PA to James and Dorothy Johnson. His family would later move to Paterson, NJ where he received his education, graduating from the famous Eastside High School in 1967. After graduation, Charles enlisted in the Air Force and served tours of duty in Vietnam, Taiwan, Tule and Greenland.  Upon his return to the Washington, D.C. area he followed up with an old friend, Deacon Sam Height who witnessed to him about salvation and baptism in Jesus's name. The Lord guided Charles to Morning Star, where he was baptized in the name of Jesus Christ. On January 10, 1977, he received the gift of the Holy Ghost, speaking with "other tongues" in accordance to Acts 2:38.
This Pillar of Pentecost was called into the ministry and in November of 1978, he preached his trial sermon. His subject was "Let God's Help Continue," (Acts 26:22). God's help continued and on April 6, 1986, less than 10 years after being saved, Elder Johnson was installed as Pastor of Greater Morning Star Pentecostal Church.  His preaching style is distinct and strong. His life experiences and relationship with God are evident as he endeavors to reach those in need of the truth in these last and evil days. Not only is Bishop Johnson an avid fisherman of the sea, but a fisher of men. Having a love for outreach and a desire to spread God's Word to other areas, he sent out his sons in the gospel to begin works from Maryland to South Carolina.
God's approval shined upon this man as he began moving into leadership positions within the Pentecostal Assemblies of the World. He served as a Lay Director, member of the International Foreign Missions Board, the Board of Directors for Aenon Bible College and Chairman of the District of Columbia, Delaware and Maryland District Council.  In August of 1996, Pastor Johnson was consecrated to the Board of Bishops of the PAW, serving as the Diocesan of 42nd Episcopal District in Togo, West Africa. He was later transferred to the 8th Episcopal District in Iowa, Nebraska and Wyoming, and returned to his home District of the D.C., Delaware and Maryland State Council as Diocesan, being officially installed on March 8, 2002.
Under Bishop Johnson's anointed leadership, the church has ministries and has grown to over 1,200. It was relocated to Largo, Maryland in September 2007 and is in its first phase of development.
Through much prayer and fasting, God led Bishop Johnson to form and organize a unified body of believers to fulfill our heavenly mandate of reconciling the lost back to Christ. He established the Apostolic Faith Fellowship International in November 2012.
Bishop Johnson is the husband of one wife, Sister Sheila Yvonne Chamberlain, the two married on August 19, 1978. God has blessed this union with four children:  Charles, Jr., Michael, Lawrence, and Lora.  Additionally a daughter in law, Tiffany and joy of their life, grandson, Christian.